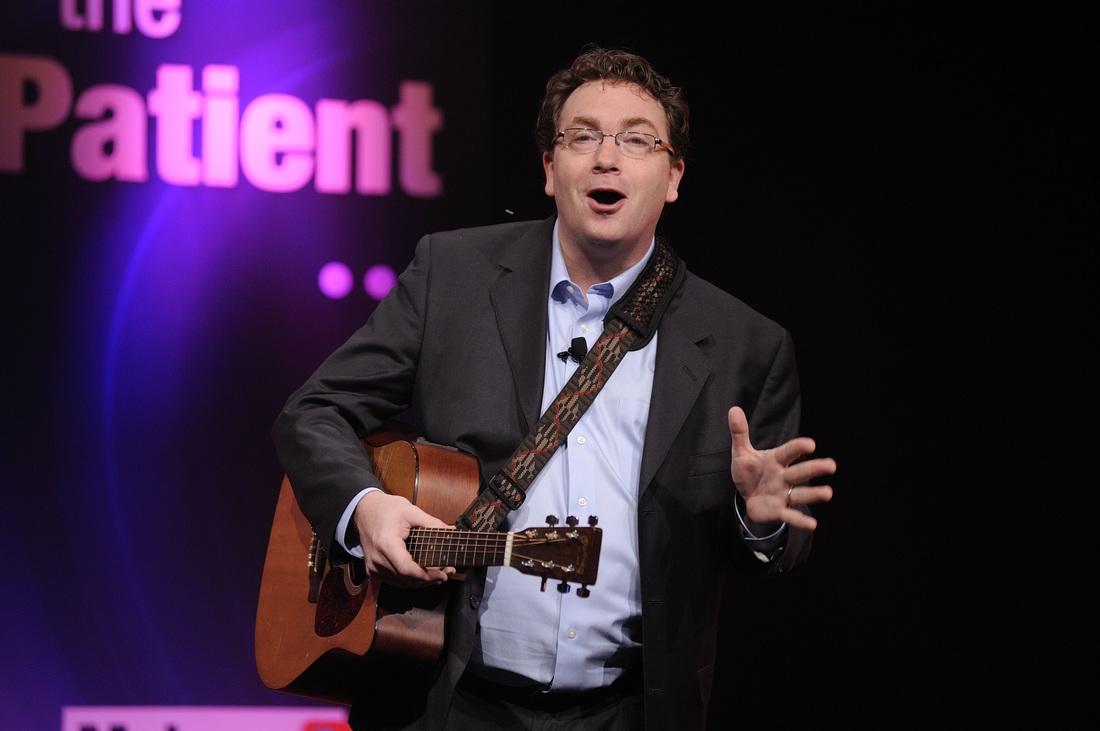 Bringing Energy and Excitement to Every Event
Rob combines your messaging with his interactive comedy, ensuring each moment is engaging and memorable.

Here's how Rob can help hold
the attention of your audience
Wow a crowd and captivate your audience from start to finish with Rob's corporate emceeing services.
Sharpen your communication skills around topics such as presentation skills, storytelling, and feedback skills with Rob's corporate training sessions.
Looking to liven up your general session or honor an executive?  Rob's customized  corporate music tracks will leave your team singing your takeaways.
Broadway's Next Hit Musical
Let us host your next awards night or start your general session with a bang! Book Broadway's Next Hit Musical for a spontaneous evening of music, comedy, and laughs!
I would absolutely recommend Rob
"I had the pleasure of sharing the main stage with Rob while hosting Lenovo's premier channel partner event. Rob was a hit! He brought a different aspect to what has historically been a very popular event for Lenovo. We showed some comedic flair and brought new creativity based on his influence and work. I would absolutely recommend Rob for work in the future."
Sammy Kinlaw, Vice President at Lenovo
Rob brings energy, humor, and enthusiasm
"Working with Rob was a pleasure. Not only did he bring energy, humor and enthusiasm to the program, he made himself a part of the event team. Rob went above and beyond, making himself available for multiple creative calls and added his creative touch to the event. He was flexible with last minute changes and adapted easily to the virtual environment. I look forward to working with him again in the future."
Kim Kemper, Executive Producer at CPG Agency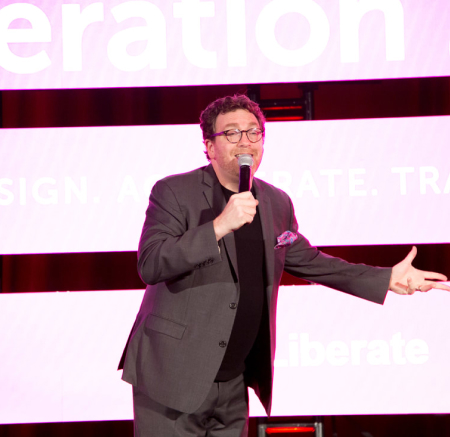 Convey Your Message
Rob is an expert in creating experiences that balance entertainment and messaging, leaving your audience both informed and engaged.
Engage Your Audience
Checking their phones, watching the clock — we'll make sure your team members aren't doing either. Rob will fuel their inspiration with a dose of creativity, comedy, or whatever tone suits the moment.
Do Things Differently
Say goodbye to long-winded PowerPoints and lackluster presentations. It's time you slide away from the status quo and work with a professional who can bring your messaging to life.
Have Some Fun
Corporate events aren't often described as fun, thrilling, or captivating — until now. Rob will seamlessly integrate your message in a way that puts your audience at ease while ensuring they pay attention.
Rob consistently over-delivers
"I have worked with Rob on numerous occasions and he consistently over-delivers and enthralls audiences. If you can hire Rob – do it! He is a professional in every sense and redefines the word talented. Also the word funny. Also the word easy-to-work-with. The point in hiring a talent/ host is to be able to turn things over to them onstage and not have to worry about it. Rob fulfills that duty and then some. Hire Rob and prepare for the praise of your clients!"
Jeff Rogers, Creative Director at Swift Media Group
I continue to hire Rob because of how great he is
"I really enjoy working with Rob. I have hired him at various times as a host, performer, voice-over talent, and MC, and I keep using him because of how great he is. He is warm and personable with the public. He is smooth and professional for corporate events. He is quick on his feet and witty. He's a nice guy that I have always enjoyed working with, and he has always delivered a great performance. He gets the corporate world, and can be very "on message", and yet at the same time bring personality and warmth to it. I look forward to working with Rob again, and couldn't recommend him more highly."
Corin Gutteridge, CEO and Director of Level Productions

You've got questions,
Rob has answers
Where are you based?
Though I call New York City home, I've traveled across the world as a corporate emcee, trainer, and musician. Simply let me know where your event will take place, and I'll be there.
What if our brand is more serious?
Rob prides himself on embodying the voice of each organization he works with (and adding a bit of fun to every experience). With Rob, there are no cookie-cutter options — instead, we'll work together to ensure your voice is captured and your message is properly shared.
If that means non-stop laughter, you've got it. But if the moment calls for a more serious tone, Rob's all in. Before you move forward, he'll make sure you feel confident in the way he'll engage with your audience and ensure they're comfortable from start to finish.
How much do you cost?
I customize the pricing for each engagement, so you're never paying more than you need to. We'll discuss your needs, goals, and timeline, and my agent will provide you with the most accurate, updated quote.
What are some brands you've worked with?
I've had the pleasure of working with hundreds of businesses over the years. If you'd like to see a complete list, please send me a message!
We'd love for you to record a song for us. Do you have your own studio?
Rob has access to a professional recording studio and if he can't play all the parts (on guitar, keyboard, bass and drums), he has
access to a whole community of musicians to bring in for either recording or live engagements.